Cozy Clownfish & Goldfish Costumes (and a sexy one)
Question how the little fish stands out in the ocean of dark Halloween creatures?
It shines in bright and vibrant orange colors!
Adult Cozy Clownfish and Cozy Goldfish Costumes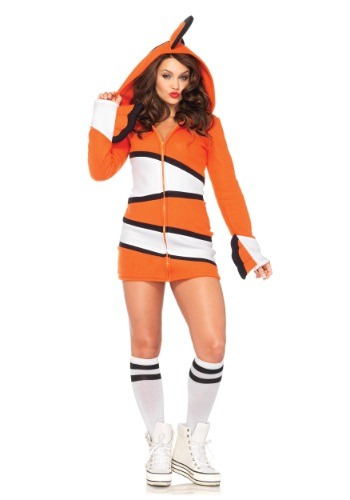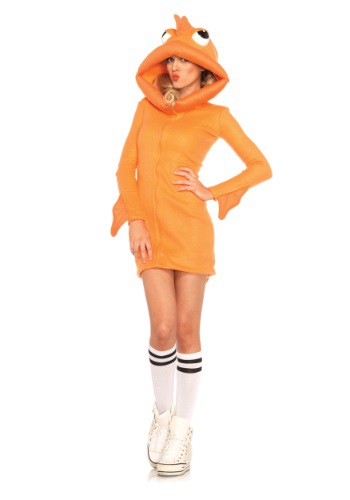 And there you're not another little fish anymore!
And as a bonus this one looks very cool too 🙂
Ain't orange is THE Halloween color?